CHARITY OF THE YEAR
NORTH WEST AIR AMBULANCE
At Clearer Thoughts we try to stay close to our local community. One of the ways we do this is by offering discounted rates to all local charities. As well as this, we specifically support a different local charity each year by giving our charity of the year some free training and doing whatever we can to support them in fund-raising activities.
In 2014 we adopted the North West Air Ambulance Charity as our Charity of the Year. For the first time ever we will be continuing that sponsorship for a second year.
In July 2014 we launched a major training programme within the organisation, enabling all members of staff to study for an ILM qualification – one of the best-known internationally-recognised management qualifications. The programme was jointly funded by the Charity and the Skills for Growth Bank, a Government-backed agency designed to help Merseyside businesses grow through staff development. In addition to the funded training, we have provided some free days and some free consultancy.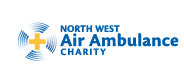 It's a charity we're proud to be associated with and we'd like you to know more about them, too.
It's a charity, not a public service
You've probably never given a thought to air ambulances, or if you did you'll have assumed – as we did – that they are part of the NHS. But they're not. Air ambulances are run by charities and need to raise their running costs almost exclusively from public donations.
Operating throughout the North West, NWAA covers a population of almost 8 million people spread across 5,500 square miles.
From its two bases - at Blackpool Airport and City Airport Manchester – their dedicated pilots, doctors and paramedics work together to provide advanced clinical care to patients at the scene of the incident to save the vital seconds in a patient's time of need.
They make a lifesaving difference by delivering medical expertise at speed, whether at the scene of an incident or by transferring them to the most suitable, rather than nearest hospital to treat their needs.
Throughout the year their services are called on an average of 4 times per day, which can rise up to ten times a day in the summer months. As well as responding to emergencies, the charity also assists in urgent hospital transfers particularly in cases of spinal injuries.
Supporting the charity
With the support of their incredible donors they now have doctors on board their aircraft alongside their paramedics and pilots. This means that advanced emergency medical treatment can be delivered at the scene, saving crucial seconds in a patient's time of need.
It's not cheap. Running these services can cost in the region of £6m each year.
We'll be doing our little bit this year by saving them some money when training staff and by donating our time and effort doing whatever we can to raise funds and spread the word.
If you want to help, have a look at all the opportunities there are to donate or go to
Charity Savings Account to find out how you can do yourself a favour and raise money at the same time.
YOU MAY NOT HAVE NEEDED THEM YET BUT BE GLAD THEY'RE THERE
JUST IN CASE . . .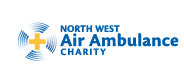 With the help of the Skills For Growth Bank we have now completed a detailed 2-year training plan for all staff to help them gain an accredited qualification from the Institute of Leadership and Management.
The program began in July 2014 and has already garnered praise from staff and enthusiasm for the whole process.
Charities supported in earlier years:
Imagine Mental Health
Cathedral Concerts
Roy Castle Lung Cancer Foundation
Nugent Care
Zoe's Place