DATA PROTECTION AND DATA RETENTION
Data Protection and Data Retention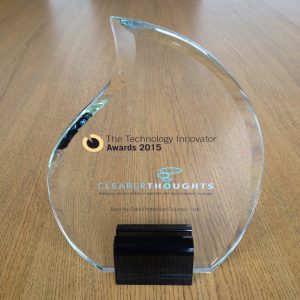 These courses form part of Clearer Thoughts' Organisational Excellence portfolio and are one of our specialist areas. So much so that in 2015 we were proud to win the Technology Innovator Award for best Data Protection training.
As well as an Awareness Seminar which we run from time to time we offer two standard courses in this area, designed respectively for staff and for managers. In both cases, material can be tailored to match your organisation's policies and procedures.
To download these course outlines as a .pdf click here.
Data Protection and Retention Course Outlines
To organise training at your site CALL US NOW ON 07947 526345
or email Donna Stewart
We can also tailor content to match your preferences, addressing mixed groups of managers and staff or reducing the time required by reducing the number of practical exercises.
Just ask! If we can do it, we will.
 Call 07947 526345 or email Donna Stewart to arrange your free initial consultation.
If you don't currently have policies and procedures then our colleagues at Absolute Data will be happy to give you a free data health check.
This can help you update your current Data Protection policies and procedures to ensure compliance and if you currently don't have the policies in place then they will be happy to help you develop them.
If this is something you're interested in just drop Donna Stewart an e-mail and she'll get them to give you a call.