Posted by clearert on March 18, 2021
---
Team Development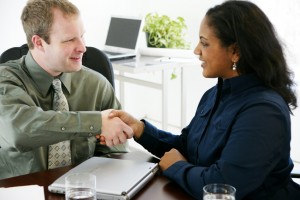 Your customers don't just buy things, they buy things from you.
You need to make sure your staff are all effective sales people, whatever their job role.
Self-motivated, enthusiastic staff who are empowered to go the extra mile can make all the difference to your success. Getting them that way often includes a programme of staff development.
Add the "Wow!" factor
Do you need a bit more sparkle? We can help.
We'll work with you to build a tailored management development and customer service package.
People Skills Development
Get the best out of your staff.
Develop the ways in which they behave and interact with others.
Give them the skills to handle themselves well in:
Customer Care;
Communications;
Meetings;
Presentations;
Report Writing;
Assertiveness;
Project Management;
and many more.
To talk about how these programmes could benefit your organisation
CALL NOW ON 07947 526345 or email Donna Stewart
Management Development
Perhaps your newly promoted first-line managers struggle to manage?
It's tough making the transition from being one of the team to being in charge.
These programmes also appeal to those who have been managing instinctively, giving them the theoretical background that can support and extend their management style.
Help them learn about:
Essential management skills;
Conducting meetings and appraisals effectively;
Carrying out a range of interviews;
Negotiation;
Delegation;
Coaching
and watch them fly.
To find out more or for individual programme outlines
CALL US NOW ON 07947 526345 or email Donna Stewart
---